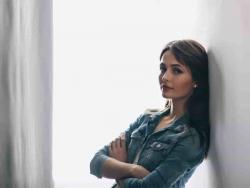 Valentine's Day has been and gone. The Winter blues have been shaken away ready to Spring forth and just in time for those long, hot Summer nights.
The time for loved up couples to celebrate is in the past with more and more people choosing to treat themselves instead. In fact, research shows people are staying single for longer and settling down older. Some are choosing to be that way forever; fully embracing the friends with benefits lifestyle.
Singledom isn't regarded as something to be pitied as much as it used to be. Considering there are numerous benefits to being on your own who can blame them!
Go out when you want, where you want. Eat what you want, when you want and go to bed when you want with whoever you want!
We used to always picture an older single lady with her nine cats. You think to yourself that someone could be you one day but not anymore. Now those ladies have transformed into femme fatales. Embracing that feline quality and becoming hot cougars; on the prowl for toyboys and hot studs.
Young women are not looking to settle down and rely on husbands and boyfriends to satisfy them. They can now be as greedy as they want! Have their cake and a little more left to the side when that appetite strikes.
The hook-up culture is growing rapidly. Marriage rates falling with the young and old alike discovering the value of independence and self-worth, choosing the single life in 2019 is surely the answer! This year, more women will "dump him" looking for satisfaction that they can turn on and off to suit their desires and needs.
In 2019, a hype machine for the single life has created the conditions for a new year of overdue break-ups and many more women ready to embrace their "Singledom." So be very aware guys there's a sexual awakening in our midst. Make sure you don't miss out!