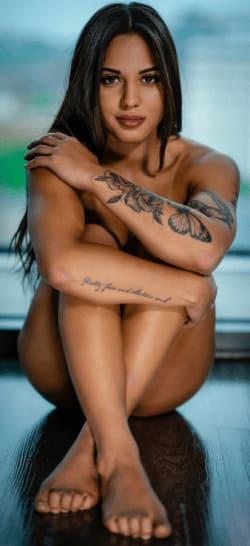 What a year 2020 was, 2021 here we cum!
We're sure you're feeling horny and confined. I mean, who isn't!
Why not speak to people in the same boat! Surely it's better to speak with those who are also frustrated, aroused and titillated, than go it alone ;)
Friends with benefits is the perfect place for everyone to get exactly what they want and need right now. There are some real advances to having friends with benefits, despite lockdown, which we will explain further below.
Despite being unable to meet, you can still maintain your current casual relationships (or create new ones) and here are some reminders why you should.
FWB's offer zero pressure
The person you are talking to isn't the person you are going to marry or have children with, so there is no need to worry about where the relationship is going! Have fun via text, phone or video call without the worry of commitment.
You can remain unbiased and impersonal with one another
This is just fun right, right? Make time to fulfil each other's fantasies without having to invest all of your time and effort. They don't need to know your life story, nor you theirs. Get your orgasm and go.
It's great for pure sexual exploration
Maybe you've been too afraid to have a video call previously. We say you should give it a try. Why not have some new experiences. Plus, come on who doesn't love a virtual booty call whether it be to recieve or to make it yourself!
As we can't be with each other physically, being able to do this over the internet is a BIG bonus! Sexy photos, private messaging and immediate chat.. what is not to love when you need to get your kicks, especially with a friend with benefits.