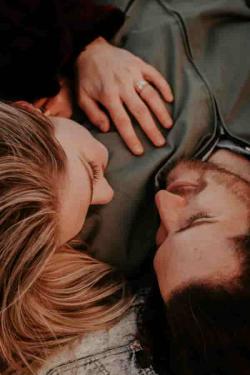 The UK and the World is a very different place since social distancing measures have been adopted.
Dating itself is has changed too with many people turning to casual dating sites to get their "flirting fix" and share nude snaps etcHowever, Boris Johnson recently announced that the next stage in easing the lockdown will be the introduction of the "Support Bubble".
The Support Bubble has been put in place to allow one household to form a social bubble with another household which is great news if you're looking to line yourself up a friend with benefits!
"Support bubbles must be exclusive, meaning you can't switch the household you are in a bubble with or connect with multiple," Johnson said. "All those in a support bubble will be able to act as if they live in the same household, meaning they can spend time together inside each others' homes and do not need to stay two meters apart."
With the freedom to allow a booty call to drop round as and when they please and be 2m closer to you for some no strings casual fun is a very welcome change to the rules after the short-lived sex ban announced not too long ago!
"Singletons can hook up at last!" was front page news for the Metro newspaper in response to Wednesday's announcement. "Boris Johnson lifts lockdown sex ban" was the headline in the Sun, which further supports the idea that the UK has a high sex drive and adult dating sites have been full to the brim of members chatting in preparation for when they can finally meet and release that (ahem!) tension.
You will need to ensure the friend with benefits you choose is the right one so if you're using a dating site you should make sure that it is one with great reviews for showcasing peoples saucy images, desires and interests so you find someone compatible to fit into your support bubble.