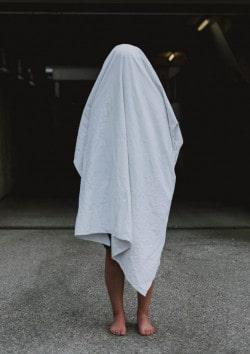 Regardless of sexual orientation, anyone can be a "ghoster" and anyone can also be "ghosted" and it can also be for any number of reasons; but mainly "ghosters" lack maturity and respect and as hard as it might be the best way to retain your respect and reputation is to be open and honest about your intentions even when it comes to a one night stand.
Many believe that ghosting is the kinder approach to calling off a no strings relationship but as long as you're honest from the get-go about only wanting to be friends with benefits then that should avoid any upset down the line as more often than not ghosting can leave the "ghostee" feeling confused and upset and this could damage your reputation when it comes to arranging future booty calls.
Let's be real, ignoring someone has been around since the dawn of mankind but the term ghosting is a very recent trend that was born through online dating.Dating apps are notorious for ghosters as there is no getting to know someone in the first instance, it is simply a catalogue of faces whereas sites like Friends with Benefits not only have saucy pics but also in depth profiles that share people's fantasies and fetishes and if your kinky desires match their own then ghosting isn't an issue need to be concerned about!
Our advice is to check out pictures and profiles and ensure your chosen hookup matches what you are looking for to avoid you getting cold feet later down the line.
Be honest about your intentions, you are signed up to a hookup site after all, it is fine to say you are looking for a one night stand over a regular booty call.
Finally, above all else have fun because good sex should relieve your stresses rather than create new things for you to worry about!