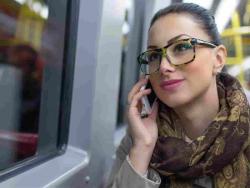 So, you've met someone online, they look sexy in their photos and their profile text fits the bill with what you're looking for. They are totally what you are looking for and you are thinking "This is a certain match!"
Using our wink feature, you'll be able to let them know you like their profile before sending them a message. Just test those waters before you deliver the knockout first message. Will you be subtle? How about a cheesy line? But those pictures and the shared interest in their profile is driving you wild; do you risk going all guns blazing?
A wink is a great opportunity to break the ice and perhaps get an idea as to whether they're interested in chatting before sending your first message. If you're feeling brave, why hold back, sending them a message out of the blue not only declares your interest but puts them at ease. They'll no longer be too shy to say hello! You have taken the lead! You saw what you wanted and you went for it. Already you're the dominant one.
They replied! A cheeky little emoji in there too, you charming little devil. You swung and you hit one hell of a home run. You have left closer to securing yourself a dynamite friend with benefits. The messages go back and forth. You guys make 50 Shades look like The Hungry Caterpillar. Before you know it and a steamy meet has been organised...I will let you guys take the lead from here.
But what if they never reply?
You know that saying there is plenty more fish in the sea. It couldn't be more relevant to Friends with Benefits. The beauty of the relaxed attitude to dating and casual sex is the more the better! Everyone is looking for the same thing and one person didn't reply. Plenty of fish let in that barrel. Lock, load and fire away!